Cheap Travel Packages
---
The choice of cheap activities is MASSIVE and so cheap travel packages you get when you travel in Cape Town! The main issue is the time! You would most probably be frustrated because you won't have enough time to do it all even on limited budget! Here are a few ideas...

---
Cheap Accommodation in Cape Town
If your budget is limited, I would definitely book at any of those backpackers.

---

Cheap travel packages on FOOD in Cape Town
To please your palates, there is a vast choice of restaurants in Cape Town. The price ranges are unbelievable for European or American.
To give you an idea, for a nice entrée/ main course in a stunning restaurant, you'll pay R160 (around USD 11 or EUR 10)! Now, to eat nice food and cheap (less than R80 for a main course), there are few places you should know about...

Eastern Food Bazaar , 96 Long market street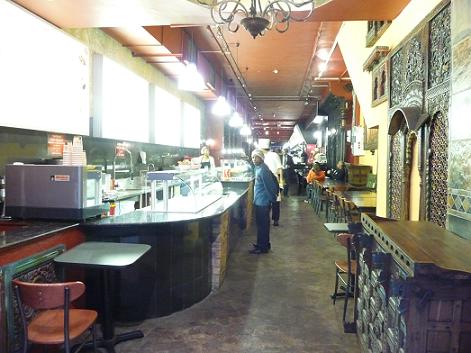 What a brilliant concept! There are different counters/kitchens where you can order your food from and they're all better than each others! If you like eastern food and even more when it's cheap (R35/big plate, R15/lassi, etc.), this is the place to go!
Kauai
, Kloof street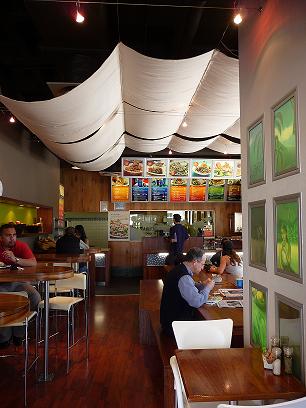 I love their food! It's healthy and so good! I've travelled around the world and I've never seen such a concept: great food for positive attitude and great price for positive balance on your account!:-)

Arnolds restaurant , 60 Kloof street, City Bowl, Cape Town.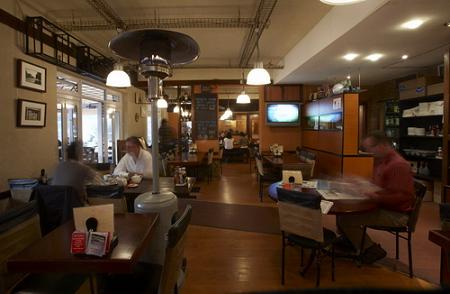 They offer superb food with a South African touch from breakfast to dinner. And they have a great breakfast special for R35 before 7am.


Primi Piatti , there is one in the V&A Waterfront and one in Camps Bay. The great thing with them is the portion of food! You will easily be able to ask for a doggy bag meaning you'll pay 2 meals for the price of one! And on top of it, the food is delicious!

Beleza, Kloof Neck Road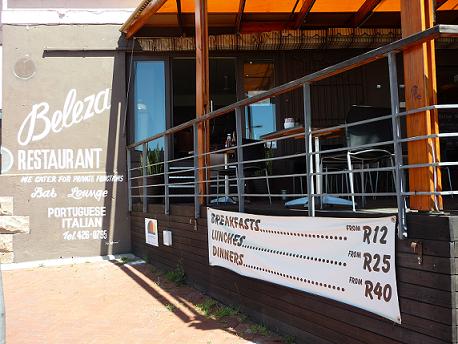 The proof is in the pudding! Well check the one at Beleza! They serve breakfasts for peanuts...

Doppio Zero , Main Road, Green Point
Check their special breakfast offer of R35 for a cooked breakfast, or fruit and yoghurt, with toast and a cappuccino or a fruit juice, from Mondays to Fridays.


Beluga , The Foundry, Prestwich street, Green Point
They offer amazing specials which include the Half Price Sushi and Cocktails between 12h00 to 19h00 Monday to Saturday and all day Sundays and the Blue Plate Sushi, 26 pieces for R99!
For more places to eat for cheap, just walk from Long street to the top of Kloof street and you'll surely find something which will suit your needs and your finance.
And I invite you to read this useful EATOUT article: http://www.eatout.co.za/Features/552/Eating-out-for-less?utm_source=MailingList&utm_medium=email&utm_campaign=Eat+Out+10-04-12
---
Cheap Travel Packages on TRANSPORT
It all depends how long you stay in Cape Town. I always like to mention the City sight seeing bus. It's a great option because you pay around R200 for a 2 days ticket and it goes to most places you want to go in any case (Camps Bay, V&A, Camps Bay, Hout Bay, Kirstenbosch...). It's a great concept you hop on and hop off whenever you want!
Otherwise, you can easily walk to most of the places in the city centre.
For more information on local transport, click here.

---
Cheap travel packages on the THINGS TO DO in Cape Town

Any sport is possible...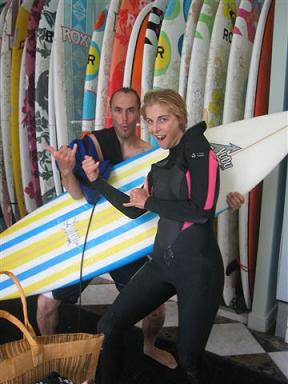 1. Surfing
Rent a surf at Surf Shack in Muizenberg beach for 2hr = R150 + Wetsuit Rental: 2hr = R50. Total R200 for 2 hours of fun! That how I've started surfing...It's great! And for R400, you can even take one hour lesson for fun! This is how I've started surfing. To get there, use the train.
On the shark aspect, check the the safety rule before surfing.
Other sports which end with 'surfing'...
... windsurfing, kite surfing are a bit more expensive. If you are keen, check on Cape Sports Centre in Langebaan. It will be a great way to discover a bit of the West Coast.


2. Hiking
I go hiking every Sunday and the choice of hikes is nearly endless! To give you an idea, there are more than 100 hiking trails just around Table Mountain and that's for free!
To find out where to hike, you can download hiking maps for free on the Maps.
I would like to remind you of important safety rules on the mountains when you hike: *Never walk or climb on your own *Stay on track *Always tell someone where you are going and give an indication when you should be back *Always bring something warm even if it is very hot, you never know how the weather will turn on top of the mountains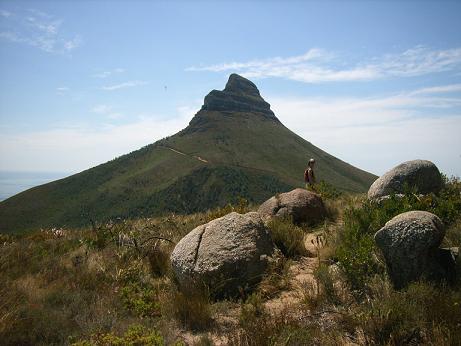 3. Dancing...
Do you feel like socialising while in Cape Town?
Well, Que Pasa is definitely the right spot for you! You'll learn how to dance salsa for R40 (US$5) only and meet people! I've done it for years and I can promise you one thing: You'll Have Great Fun!

4. Going to Movies
My favourite cinema is the Labia on Orange ! You should definitely experience this place! They manage to survive the big and modern cinemas! And you understand why when you go there...It's the type of place which has so much 'old age charms'!
And for the little note, they have specials for 2 which include food and tickets:
Mon/Tues: Societi bistro R70 (US$9)
Wed/Sat: Diva Cafë Ristorante R70
Wed: Hudsons The Burger Joint R70
Thurs/Fri: Kauia (after 4.00 pm) R75
Movie/Meal vouchers to be purchased first @ restaurant thereafter exchanged

5. Going to Museums

On public holidays, some museums offer free entry. Check out Iziko's website for more details on dates and participating venues.

6. Going for Massages in Kenilworth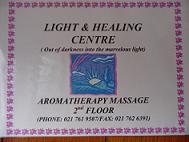 There is a hidden place that very few people know about and they don't know what they're missing! It's called 'the Healing centre' ... This place isn't fancy, this place isn't trendy, the masseurs are not blond, sexy and tanned... BUT in this place you'll have the best full body massage that you've probably ever had in your life! The masseurs are blind and they have been trained for 5 years before they can give massage. I love taking my friends there and see their faces when they come out! The hair are in a mess, the cheeks are and you feel sooooooooooo relaxed!
And please, where can you get a 1h00 super quality massage for R170??? Book one at the beginning of your stay because it's more than likely that you would like to go again before leaving.

7. Subscribe on Groupon
A few weeks before your arrival, subscribe to Groupon South Africa to benefit of vouchers on accommodation and fun activities that you'll be able to use when in Cape Town. Tip: book whaveter you bought as soon as possible. Don;t wat for the last minute as there is a good chance that there wont be any space left.
---
There are also other cheap travel packages that I have listed which are more focused on family, however most of the ideas are not age restricted!




From cheap travel packages to Voila Cape Town