Factory Shops, Shopping Malls in Cape Town...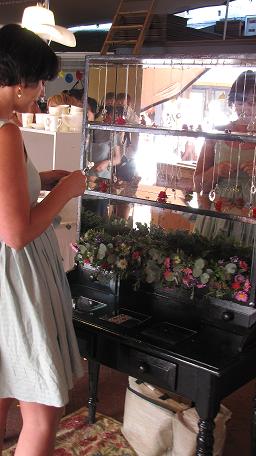 Cape Town is a paradise for shopping addicts! There are big shopping malls in Cape Town, factory shops, boutiques, designer shops and markets to fill an empty suitcase, to find THE pair of shoes or THE dress that you've always dreamed of... You just need to know where the right shops are, otherwise you may lose time and money...!
Century City, Cavendish, V&A Waterfront, N1 City, Tyggervalley, Somerset Mall are the main shopping centres in Cape Town but do they have what you are looking for?
There are many interesting boutiques outside shopping malls that you should not miss and I can accompany you during your shopping day to show you the fashion hidden gems of Cape Town...
I love shopping and I love helping people to find what they are dreaming of...I'm very curious by Nature so it often helps me to discover places that very few people know about.
I'll be delighted to accompany you to these places and suggest you a shopping itinerary to make your Cape Town shopping experience a great one!