Cape Town South Africa wine
Discover Cape Town South Africa wine...
There are as many Red varietals in South Africa than white varietals so you can find wines for every taste!
BUY WINES IN CAPE TOWN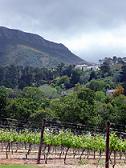 - Supermarkets (Spar, Pick'n Pay, Woolworths, Checkers, Shoprite). They usually have a wide choice, except in premium wines over R100.
- Liquor stores (Ultra Liquors, Aroma, Picardi Rebell, Tops). They usually have a large choice, even in premium wines over R100 (depending on the store).
- Cash and Carry (Makro, Metro, Trade Center). These are not reserved to professionals, they are open to the general public, all you need is to register once at the store, and receive your free customer card.
- Independent wine cellars (Tons of them!). They usually have a large choice of smaller wineries, and therefore they can be an interesting alternative, in terms of choice, to the other store categories who generally sell larger productions.
My advice: for best prices and large offer, go to Ultra Liquors at Green Point or Ultra Liquors at Wynberg, or to Makro in Milnerton, otherwise try all the numerous wine cellars (I like Wine concepts in Lifestyle-on-kloof, Kloof street).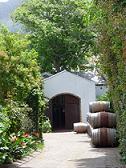 Prices at the farms are usually similar to retail prices in stores because the wineries have to somehow protect their customers (the stores) and therefore apply the same prices that they apply. However, the interest to buy at the winery is that you will have a great tasting (very cheap, usually R10-R20)!
Be careful, Sunday and Saturday from 17h00 alcohol sales are prohibited. However, a couple of stores have a special licence and therefore are open Sundays and Saturday evening. I recommend you to go to Harley's Liquor Stores, on Buitengracht which has a large choice with correct prices.

--------------------------------------------------------------------------------
BUY CAPE TOWN SOUTH AFRICAN WINE ONLINE
I recommend you two online cellars, which sell a large variety of wines, from entry level to ultra premium wines: E-wine and Cyber cellars.
Note that they also export all over the world and they can be a very good source of supply for your future needs back home, if you are not living in Cape Town or in South Africa.
--------------------------------------------------------------------------------
WINES AT RESTAURANTS
Not very expensive, compared to US or EU for example. They mark up x2, rarely more.
Corkage fee is very reasonable and it is the equivalent of a good wine by the glass (around R35). It is a common practice t bring your own bottle.
Also very accepted: to take what is left of your bottle back home.
If you are still looking for more information on Cape Town South Africa wine, you might find what you are looking for from SAWIS and WOSA .
-----------------------------------------------------------------------------------------------
CAPE TOWN SOUTH AFRICA WINE TASTINGS
Have you heard of the Top 10 Wines tastings series that have been organsied over the past few months in Cape Town? These are series of tastings of the Top 10 wines in any given category or varietal. So you will be able to taste together the Top 10 Pinot Noir of South Africa for example, or Top 10 Shiraz, Chardonnay, etc...
The tasting cost only R100. A bargain to taste all these great (and sometime expensive) wines. The Top 10 Wines tastings have had great success over the past few months and suport form the local wineries. This is open to anyone interested in wine, no registration or membership. You can send this to your friends who might be interested, and they (or you!) can contact me or Fred (fred.dasse@yahoo.com) to book your Top 10 Wines tasting.
From Cape Town South Africa wine to Voila Cape Town