South African food restaurants in Cape Town
South African food is a mix of various cultures and at the same time, good quality products as most of them are produced in South Africa.The lambs come from the Karoo, the Kinklip from our Oceans, the fruits and veggies from local farmers. We have it (nearly) all in South Africa! If you are looking for 'lekker'(good in Afrikaans) and local food, I advise you to go to one of these following restaurants.
ARNOLD'S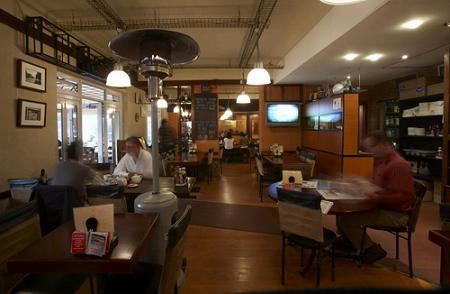 Add: 60 Kloof Street, Gardens, Cape Town Tel: 021 424 4344 Type of cooking: South African seafoods and meats Website: www.arnolds.co.za

I love: o the friendly atmosphere that I enjoy even more on a Sunday evenings while most of the restaurants in Cape Town are closed!
o the very nice South African food for affordable prices.
CAPE MALAY RESTAURANT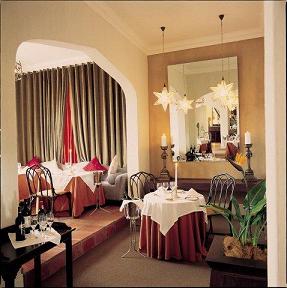 Add: 93 Brommersvlei Road,Constantia Tel: 021 794 2137 Type of cooking: Fine South African cuisine Website: www.cellars-hohenort.com

I love: o the South African and even more Cape influence in the menus. Au menu, you'll be able to eat delicious meals such as fish bobotie, vegetable Breyani amongst other delights.
o the very formal way which makes a very special dinner.
JONKERSHUIS
Add: Groot Constantia Wine Estate, Groot Constantia Road, Constantia Tel: 021 794 6255 Type of cooking: Light South African meals Website: www.jonkershuisconstantia.co.za

I love: o the picnic baskets that they can organise for you that you'll enjoy under the lovely oak trees.
o the Malay platter consisting of morsels of bobotie, mutton curry, bredie and all the sweet and spicy accompaniments, and malva pudding.

ONS HUISIE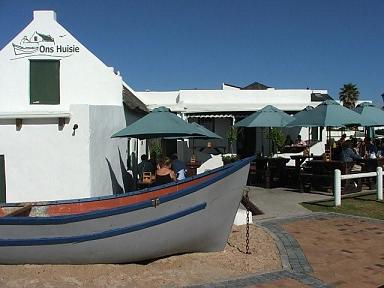 Add: Stadler Road, Bloubergstrand Tel: 021 554 1553 Type of cooking: South African cuisine Website: www.seascapecollection.co.za

I love: o the place! In front of the sea, in a Cape Dutch cottage...this is an unique South African experience.


KHAYA-NYAMA
Add: 267 Long Street, City Bowl, Cape Town Tel: 021 424 2917 Type of cooking: South African game meats Website: not available
I love: o the super choice of game meats (springbok, kudu, warthog,etc.)


If you would rather have the pleasure to go to the local markets and cook South African food yourself, you can check on recipes here.




From South African food restaurants to Voila Cape Town