Smoked Snoek Pate Recipe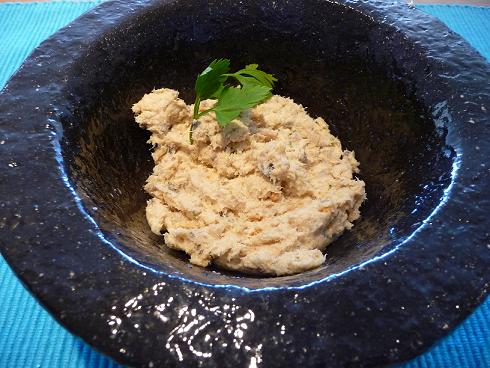 Snoek pate recipe is very South African. It's so nice on a piece of toast served with a glass of Sauvignon blanc. We serve it for aperitif or for starter with a nice green salad.
SMOKED SNOEK PATE
Ingredients
200 g good quality smoked snoek
250 g creamed cottage cheese
¼ cup of mayonnaise
1 table spoon of lemon juice
1 table spoon of fresh ginger and garlic
1 chopped onion
2 gherkins
30 ml chopped fresh parsley
salt and freshly ground black pepper
Method
Remove skin and bones form the snoek and flake. <>Place all the ingredients in a food processor and process until smooth.
Season with salt and black pepper and spoon into small dishes.
Keep refrigerated for minimum half day and maximum 5 days.