Honeymoon tips to make each day very special...for the rest of your life!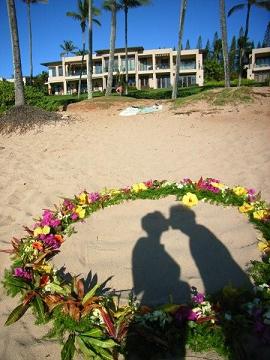 Honeymoon tips- Prior to departure
- Have you checked when is the best period to go to Cape Town (between November and March)?
- How is your travel insurance covering in case of emergency?
- Have you booked a double size bed? In South Africa, we even have queen and king size bed...just an idea!
- Have checked which view you will get from your bedroom window?
- Use and abuse that you are on honeymoon, after all it's just for few days...Spread the words! When you book for accomodation, dinner, etc. Say it! Tell them that you are on honeymoon and watch out! You are going to be showered by surprises which will make such a difference to your time together.
- Organise a breakfast to be served in bed with a little red rose and a candle
-Ask the hotel to organise a stock of candles (with a lighter!)that you could use all over your bedroom during your stay.
- Buy beautiful set of lingerie that you will offer to her/him during your honeymoon trip
- Book a massage for two at one of these two spas: Altira or Sanctuary Spa.
For more details about the treatments and those I advise you to book, go to honeymoon ideas.


Honeymoon tips- During and for after your stay
It's the little attentions which count at the end of the day and lots are so inexpensive but yet priceless! Take a pen or make a note in your mind and heart of some of the following honeymoon tips and surprise your love through your life together:
- Shower together or bath together...by candlelight. If you decide on the bath, share a glass of cherry or wine with lots of bubble bath and again candles...Candlelight adds such a romantic atmosphere
- And why not going a bit further and organise a bath with petal of roses...
-Surprise him/her with a strip tease on "Love to love baby" or just have a slow in your living room on "I will always love you"
-When you go to restaurant, share your meals! or make it even more exciting during a dinner at a restaurant set the rule that you gonna feed each other...It's fun but also allows you to know a bit more about your partner eating habits! I have done it, I loved it!
-After a nice romantic dinner, take the time to observe the stars together
- A fun exercice to do...ask your lover to pick a number between 1 and 50, and shower him/her with these number of kisses!
- Hide a love note wherever as long as it is an unusual place (under the pillow, in the toiletry bag, in her bag, in his pants...


If you are still looking for another accomodation or anything related to honeymoon, you should get some info on www.celebrationhouse.co.za


From Honeymoon tips to Voila Cape Town