Custom Fine Art Jewelry
MARILYN, the lady who makes unique custom fine art jewelry
These pendants with soft leather chords are made by Marilyn Jones, a local Cape Town ceramic artist. These are part of a range of porcelain, oxide and underglaze pendants and magnetic brooches.
Each piece is different and this particular range of women's portraits measure approx. 5 to 7 cm in length.
Marilyn makes a variety of ceramics artworks, ranging from jewellery, bowls, large sculptures and art pieces using different clays, finishes and techniques.

Brown African Head



Price R 150 (transport cost on request)


---
Blue African Head



Price R 150 (transport cost on request)


---
Black African Head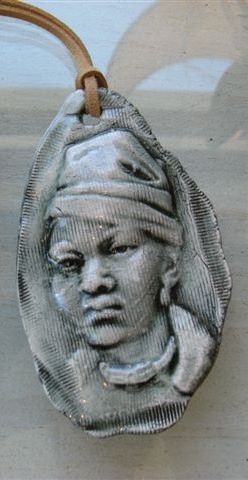 Price R 150 (transport cost on request)


---
Pink African Head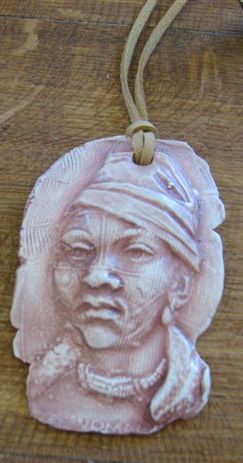 Price R 150 (transport cost on request)

---
From Custom Fine Art Jewelry to Voila Cape Town