Restaurants for Cape town business meeting
I have listed the best restaurants for your Cape Town business meetings either because they are quiet, convenient for parking or in a nice location.
MANO'S Add: 39 main road, Green Point Tel: 021 434 1090 Type of cooking: Continental Website: " target="_blank" onclick="return FIX.track(this);">www.mano.co.za
I love: - All the men who are there at lunch time! ;-) - The nice and affordable food for lunch and dinner - Easy parking on the main road. Hourra!


IL LEONE Add: 22 Cobern Street, corner of Prestwich Street Tel: 021 421 0071 Type of cooking: Italian Website: none

I love: - The nice Italian food - the space inside


DELAIRE GRAFF ESTATE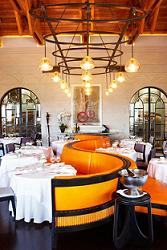 Add: Helshoogte Pass, between Stellnebosch and Franschoek Tel: 021 885 8160 Type of cooking: Fusion Website: www.delaire.co.za

I love: - the view on the valley - the decoration and the stunning deco - the food - the easy parking


DE OUDE WELGEMOED Add: Cnr, Jip de Jager and Pandoer Street, Welgemoed, Bellville Tel: 021 913 4962 Type of cooking: French Website: www.deoude.co.za
I love: - to know that I seat in a 300-year-old manor!Very stylish! - the fine and fresh food - the value for money - the easy parking


BOWL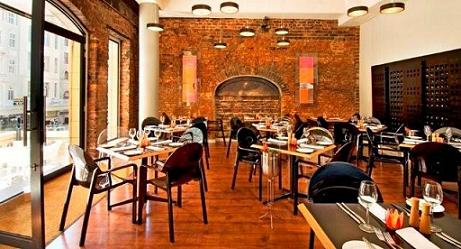 Add: 31 Adderley street, Cape Town Tel: 021 469 1900 Type of cooking: Eurasian Website: www.relaishotels.com/adderley/bowlcuisine.php

I love: - The lovely fixed menu for R 75 for 2 courses or R100 for 3 courses and a glass of wine - Free parking for business lunch. The valets will bring your car to the parking! Et Voila!


LA SPENDIDA Add: 121 Beach Road Tel: 021 439 5260 Type of cooking: Italian Website: www.lasplendida.co.za/about.htm

I love: - To be in quiet place to talk business so I go normally inside, in the downstairs room. Vive la tranquillité! - The nice italian food - easy parking - If you are there for breakfast, I highly recommendyou their delicious breakfast pizza (wth additional avo!) or the Florentine!



---
If you are looking for a more exhaustive choice, I advise you to go and check on www.eatout.co.za



From Eat out for Cape Town business meeting to Eat out in Cape Town

From Eat out for Cape Town business meeting to Voila Cape Town