Beautiful African Paintings
African paintings by Jacques Ridereau
Born in 1951 in Vimoutiers ( Normandy - France ), Jacques Ridereau grew up in the heart of Bass Normandy.
After many years of studies at an Architect School and the 'Beaux Arts' School, his first experience was in a firm of architects before he focused on design furniture and giving drawing lessons.
In 1990, he moved close to Paris and dedicated his time to the Art painting: water colour to start with then Oil painting. He enjoyed painting wild landscapes in the Cotentin, Corsica and in Ile de France.
He has developped his talent and passion for painting while travelling to the Cotentin Peninsula. There, under its unsettled and luminous sky, he has done beautiful work on shores, beaches, fishing ports, harbour ports.
Nature and travel's lover, Jacques enjoy sketching landscapes as far as those in South Africa .
Jacques has even been selected with 4 other French artists to participate to the 2010Fineart.


'The ladies and the Baobab'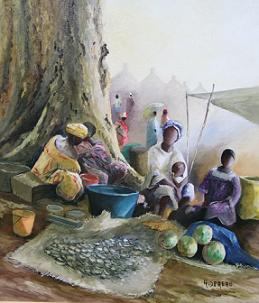 Dimensions: 55cm x 46 cm
Price: 600 euros (transport on request)



'Cape Town Port'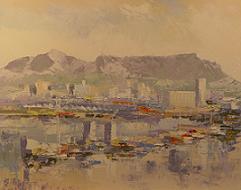 Dimensions: 41cmx33cm
Price: 360 euros (transport on request)



'Table Mountain'


Dimensions: 50cm x 100 cm
Price: 1500 euros (transport on request)



'The World Cup 2010 in Cape Town'


Dimensions: 81cmx60cm
Price: 1500 euros(transport on request)



'The Elephants'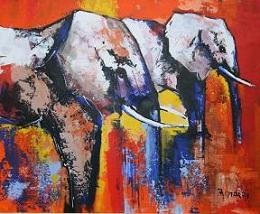 Dimensions: 46cm x 38cm
Price: 500 euros transport on request)



'The market'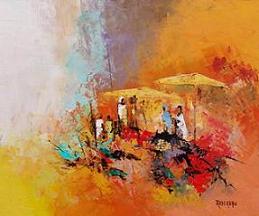 Dimensions: 41cm x 33 cm
Price: 360 euros



From African Paintings to Voila Cape Town