Grootbos Private nature reserve
On your way to Stanford, 2 hours drive from Cape Town, there is a sign indicated to turn left to Grootbos private nature reserve. I wish now that the sign could inform people passing by, that it is a must stop over!
Everything in this reserve has to do with Nature. When you arrive at reception, details such as frames, protea flowers in vase, birds enjoying the swimming pool, tell you that you are here at the right place to slow down and enjoy what Nature has to offer. 
The welcome drink is as refreshing as the view you get from the lodge and your villa: turquoise sea with white sand and green hills and mountains covered with fynbos.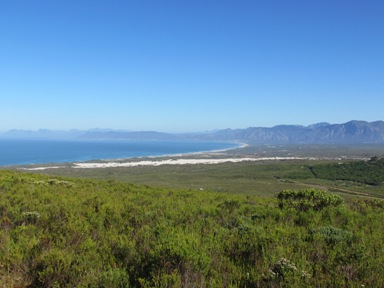 With this view and Nature all around you, you are immediately awakened to welcome the guide who is going to explain in details all activities and how to plan the stay. Numerous activities are available to explore this beautiful environment. We decide to opt for the horseback riding and the afternoon milk wood forest walk for today. And tomorrow, our day will start with the morning forest and fynbos on foot and 4x4 reserve safari before taking a plunge in the swimming pool. Lunch will then be welcome and we'll be ready to discover 80000 years old caves! We actually realise that we should have planned at least an extra night to enjoy an eco cruise or even a flight over Walker Bay. Next time!
For now, let's enjoy the horseback riding!
First time I ride in South Africa in the middle of fynbos. Actually, it's very special to ride in a nature reserve because normally there is no horse-riding centre. That makes the ride even more special! The keen riders can also do a 3 hours beach walk or should I say run as horses are known to be very happy on beaches and just want to canter!

The afternoon milk wood forest walk is very pleasant. The guide shares his knowledge about what comes along the way and when you are in a private nature reserve, the subjects about Nature are endless and it is so fascinating to suddenly get to learn how to read signs given by Mother Nature. He pointed out an ants fynbos nest hanging in between fynbos; a rainy spider nest with over 200 baby spiders inside; iron wood so strong and hard that it's used to make handle tools;  plenty of amazingly shaped milk wood such an inspiration for artists; stink wood because it stinks when you cut it and even a caracal's poo!

There was probably no better way to end this day than with a beautiful sundowner while having dinner! My husband even had his best tom yum soup of his life! And, I could have easily ordered the 3 desserts: granadilla parfait, chocolate mousse and cinnamon financiers, cheese platter!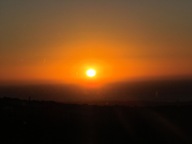 Next morning, after a quiet and very comfortable night sleep, we are ready to encounter early morning birds with Christoff, the guide of the reserve specialised in birds. Immediately, he puts us into the mood by listening a specific bird song and pointing the bird out to us. His tool is his cellphone where he plays the songs of the birds we see but don't hear. Amazing! At one stage, he communicated with a bird with his cell phone: the bird was responding to the song he was playing and suddenly flew in our direction hoping to find his mate!
We even saw a gracious golden dragonfly and a beautiful lizard.
All of that with superb view and fynbos all around us.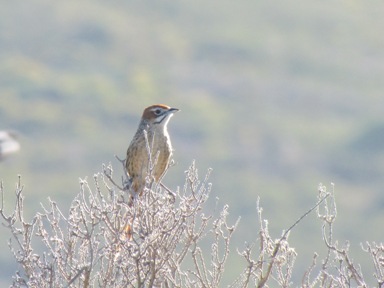 During the safari, we stopped at Grootbos private nature reserve farm where they grow the vegetables that they serve at the restaurants. It was a very informative tour. Do you know what defines fynbos? It means "fine-leaved plants" in Dutch. It's recognised as one of the six botanical kingdoms of the world. It must have Cape reeds, proteas, ericas and gladiolus species.
A nice lunch, a plunge in the pool and two hours rest before going to the ancient cave complemented so well the morning activities.
The cave... This is a hidden gem! This place takes you back 80000 years old to the San living there. You can still touch piles of bones of animals they ate and test the sharpness of stones they used as cutting tools. They are displayed there like shellfish on the beach...Unbelievable! And even more unbelievable to finish the week end like that! What awesome experiences, we had at Grootbos Private Nature Reserve!
From Grootbos private nature reserve to Voila Cape Town homepage