Discover the magic of Cape Town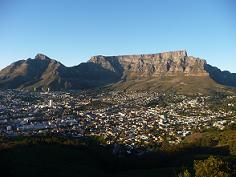 I have been living in Cape Town for 11 years and every day, it is a dream to be here. This morning, I was walking under the early sun, along the Sea Point promenade. People were walking, running, kayaking, cycling and playing with their kids and dogs. Once more, I felt so grateful to be able to enjoy life in this amazing city! You feel so alive here! Ouah!
The Sea was on my right with Robben Island in the background and the view of the majestic Lions Head Mountain on my left, knowing that just behind, Table Mountain looks over the city, giving a positive energy to everybody even those stuck in traffic! No wonder why we call Cape Town the Mother City! You feel so nurture with this surrounding Nature.
That's it! In Cape Town, Mother City, and Mother Nature make people's life so epcial, the best place to be to take a deep breath, look around and just smile!!!
We actually so often hear people who would do everything to stay here than the locals call that the 'Cape Town bug'! It's this little something which sticks to your heart from the moment you experience Cape Town and which forces you to stay longer or stay for good...like me! Beware! ;-)
Without a doubt, I have made the most amazing choice of my life when I decided to escape from France 11 years ago and live in this beautiful city. Sapristi! How lucky I am! This is the place I would have searched for all my life, should I have not made this great move.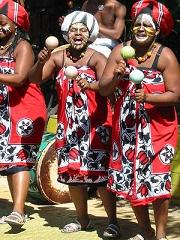 The Joie de vivre of people living here and their energy make this city so unique! People are happy and thankful to live here and very soon, you'll feel the same!
One day, a friend of mine who had just visited here for a few days, said to me: "It's unbelievable, I'm meeting only amazing people! They all have unusual backgrounds and stories and the smiles on their faces make you feel so good!"
Welcome to Cape Town...!

Through this website, I want to share with you, my Love for this city. If you are planning to come to Cape Town for business or on holidays, I will be delighted to arrange special itineraries related to your interests, time and budget. My goal is to make your stay in this Mother City memorable! She has so much to offer, you only need a little guidance from my heart…!
And once you visited Cape Town, I invite you to join me to one of my escorted culinary tours in Normandy, France!
Ready?
Voilà… Speak to you soon!
Nadège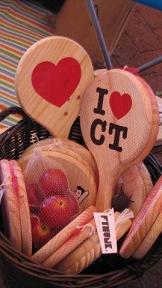 You are planning to travel to Cape Town but you don't know which airlines to use, when is the best time to go, what to pack...here are some good tips for your trip
The Cape Town blog keeps you up-to-date with all additions and changes to the voilacapetown.com web site. Subscribe here.
Crime in South Africa and other frequently asked questions
Read the Cape Town news and discover what's going on in this city...
Have a look at these Cape Town pictures and you'll have an idea of what this city has to offer
<strong>Cheap flights to Cape Town</strong> International Airport. <strong>Flight search
Need a Foreign Travel Visa to visit another country after your holidays in Cape Town?
Find cheap travel packages in Cpae Town, this exquisite Mother City
Find the best places in Cape Town...to live or visit and make your stay an enjoyable experience
Visit one of the top honeymoon destinations...romantic places, beautiful landscapes for unforgettable moments together!
Enjoy cheap family vacation ideas in the Mother City for an unforgettable memory
Find great language schools and learn how to speak another language in a beautiful environment
Cape Town a la carte, personalized travel planning
A great selection of ideas for a group vacation package
Need to find Cape Town jobs? Tips for finding work and internships in Cape Town
Find foreign language translation for any of your documents
Need info on <strong>Cape town transport </strong>? Find the <strong>best deals and tips</strong> to travel in and around Cape Town… <strong>Car rentals</strong>, <strong>taxis</strong>...
Find the best<strong>car rental in Cape Town<strong>...VW Beetle</strong>, <strong>VW Polo</strong>,<strong> Toyota Corolla</stong>, Sedan, 4x4's, to <strong>luxury or vintage cars!</strong>
Rent a scooter in Cape Town! This is the perfect place to rent this cheap and stress free mean of transport. Find reliable scooter rental companies in the city center.
Rent a <strong>Ferrari in Cape Town</strong>... and enjoy the sumptuous landscape of Cape Town in this amazing car...
Some of the most beautiful Cape Town beaches, Clifton, Camps Bay, Long beach, Llandudno...Experience these perfect beaches for a sunny afternoon or a sundowner!
List of the best places with an all inclusive spa in Cape Town
Cape Town yacht delivery, find <strong> a reliable team of skipper</strong>, a <strong>cruise</strong>, a yacht charter or even a <strong>sail training</strong> in Cape Town?
Come and see the best wildlife in Africa: touch cheethas, walk with baby elephant, watch whales, swim with penguins,
Shark cage diving in South Africa will make your heart beat hard!
Innovative ideas for your Cape Town week ends away...
Find unusual Cape Town South Africa Tours and live unique experiences in the most beautiful country in the world
Find lovely art classes for kids and adults and explore the world of creativity
From a picnic on the beach to drinking champagne in a balloon...Romantic honeymoon ideas to remember this time together the rest of your life! Cape Town is the best honeymoon vacation spots!
Discover yummy South Africa food, South African culinary tours, restaurants to eat South African food and the South African wines
Find out the difference between pilates and yoga and try one of the selected class
Find the best Cape Town accomodation and have a memorable time in this amazing city!
Find the best villas in Cape Town to rent for short or long term
Selection of restaurants to eat out in Cape Town for a special event, a date, a business lunch, a dinner with friends or for a Sunday lunch with your family...
Yummy places to go in Cape Town with your children, children friendly restaurants in Cape Town
South African recipes which will give you the feeling of being in South Africa when you'll return from your holidays in this magic country
Discover the art in South Africa and the different cultures which make this country so unique
A selection of beautiful South Africa jewelry for a beautiful gift, get the spirit of Africa in a piece of jewelry
Find unusual wedding gifts with meanings and beautiful symbols
Find the best selection of South African food store in Cape Town
Discover and buy Cape Town South Africa wine online and bring a bit of Africa in your cellar
Property Cape Town gives you a list of agents related to your needs and dreams
Factory shops, Shopping Malls in Cape Town and much more....The best Cape Town shopping guide!
Circuits Afrique du Sud realises sur mesure avec le soucis de vous faire plaisir!
Decouvrez la communaute francaise a Cape Town et profitez de notre experience dans ce pays pour obtenir divers conseils...
Get information about the city of Cape Town from a French woman's heart!
Find useful links and sites to improve and simplify your life
Find out what are the best South African Wines and taste them with Top 12 Wines
Find beautiful baboon pictures and understand how the baboons behave
Plan amazing tours to South Africa and discover this country and its rich culture, beautiful landscapes and unique wildlife